Aviation Fuel at ORF; 210,000 gallons per tank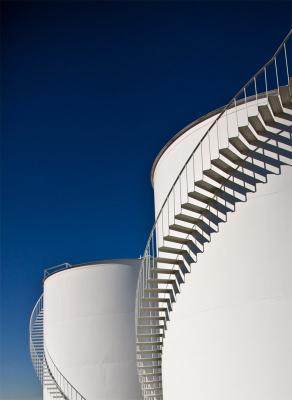 When the aviation fuel truck pulls alongside the plane on the ORF airport tarmac, this is where they got their supply. Each of the larger tanks holds 210,000 gallons and a cluster of them are nestled in a fuel farm at the periphery of ORF. Each tank is tested for moisture daily and transferred to the plane-side delivery truck as needed.
There is no TSA here, but an escort is needed to get into the "fuel farm" for photos.