Sassafras Enterprises Dipping Oil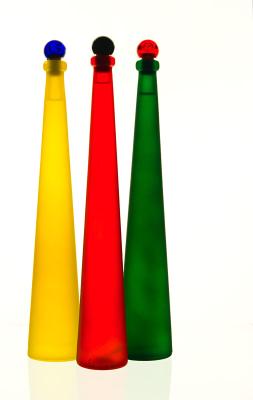 I've had these bottles of Sassafras Dipping Oil for a while and they find their way into the studio every so often. I'm kinda nutty about the bottles and their color and keep them safe for food setups. I'd like to be dipping things into them, but can't. They're like that bottle of wine in the cellar we know will be good, but can't bear to pop the cork.
It's more difficult because Saffaras has disappeared and it appears these can't be replaced.