Trash The Dress; Virginie Leplus style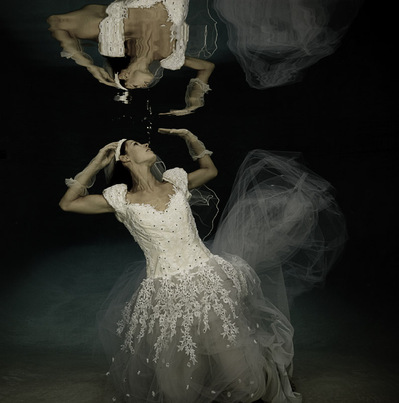 "Trash The Dress" is popular in the current wedding culture. Sometime after the ceremony, the bride and dress gets dunked or subjected to some other good-natured indignity.
I'm not a wedding photographer, but Viv found the dress in the wardrobe closet of the studio and we decided to shoot her in it underwater after the mermaid scene. This particular dress was a leftover from an ad shoot in the Red Sea and before that was in the movie "My Best Friend's Wedding" (according to the creative director).