Shower Wall - Cozumel, Mexico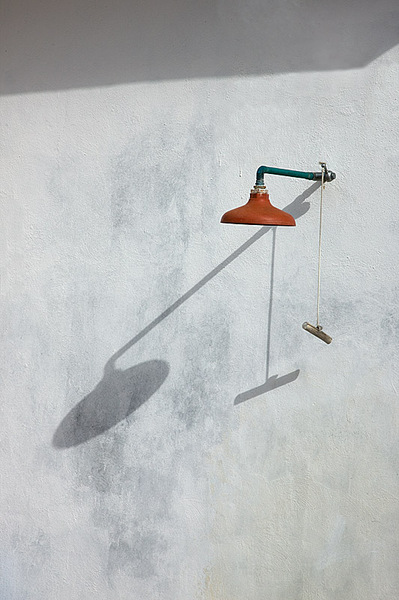 There are nooks and crannies of Cozumel, Mexico that I revisit nearly every trip. In a small alcove behind a dive shop just feet from the water's edge, there is often a new something that attracts me. They moved the fresh water rinse shower from one wall to another and this day it was both the wall and the shadows that caught my eye.
This image was recently juried in to an art show that opens in Feb-Mar this year.