Mannequin in Guerneville, CA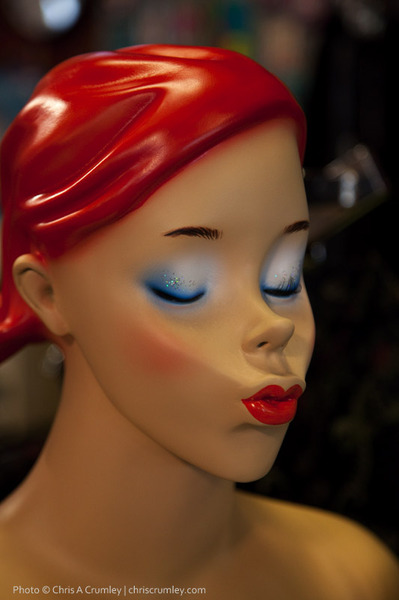 This mannequin head had a strong draw. She was in a vintage clothing shop in Guernevile, CA near the Russian River and Rt 116, both of which flow to the Pacific Ocean in a short amount of time. I tried to buy her for the studio, but the shopkeeper wouldn't have it. I can't be the only one. The shopkeeper saw me eyeing it and when I turned my head to her and started to open my mouth asking if she was for sale, the shopkeeper smiled and shook her head. She knew what was coming.
All is not lost. She told me where I could find one.