Allison Ploor - Underwater Dance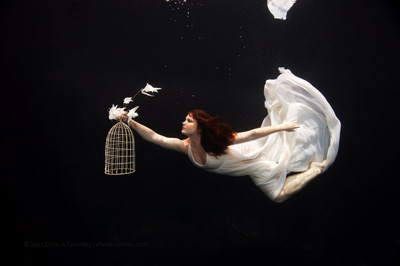 Back in the studio after CUN-ORD-ORF flights for 12 hours yesterday. Now editing Isla Mujeres whale sharks, Cancun goldfish mermaid, NY dancers and others.
This is Allison Ploor, one of New York's Bodyart Dancers during our Virginia Beach underwater session in the Virginia Beach "tank" last month. We're making some progress on the post-production work now.