Norfolk, VA OpSail 2012 - Pride of Baltimore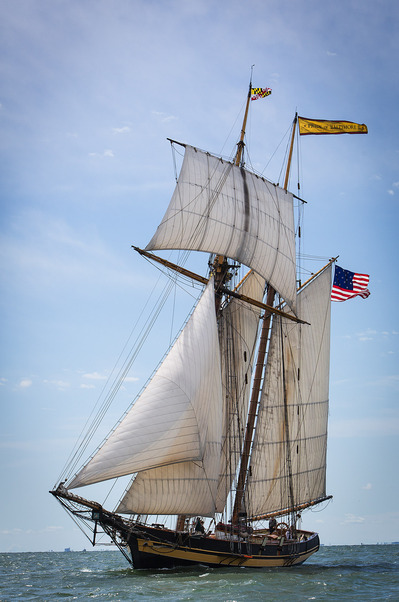 Today was a parade of military ships, but the tall ship Pride of Baltimore was out in the bay under sail, so we took a few minutes to shoot it, not knowing for sure if we could get it on Friday, the tall ship's parade day. You know, bird in the hand sort of thing.
We are doing this in a new Boston Whaler 37' Outrage with three 300hp outboards and practically one of every boat electronic piece made by RayMarine. A great marine photography platform.