Compass Cay Grotto - Exuma Cays - Bahamas Islands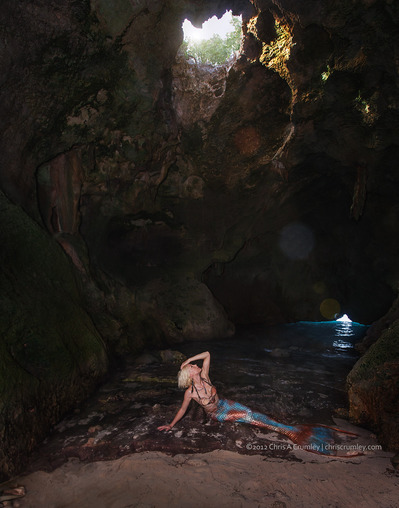 Getting this picture last month was an exercise. Model (Iara Mandyn) and I swam a good distance from the mother ship to the entrance to the grotto (small hole and blue glow in the back). I climbed up the back wall of the grotto with underwater system, nestled in a small niche and shot down at Iara with a wide enough angle lens to also capture the vent at the top.
No scrapes, bruises, bloody or broken parts. Amazing.