Cozumel, Mexico - Women of the Sea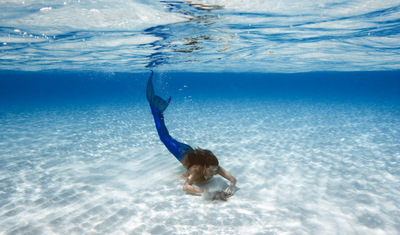 Seastars like the one here all but disappeared from Cozumel after the last big hurricane. Perhaps this is a sign they are returning.
Captain Sergio Sandova and his crew took us all over the shallow areas at the northwest corner of the island searching for a clean white sandy bottom and the elusive blue-tailed siren. Sometime after Sergio's homemade tuna salad lunch on the spacious back deck of his wide-beam boat, we got in the water and all the pieces came together.